This week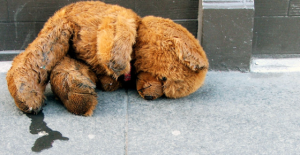 the UN Committee on the Rights of Disabled Persons (CRPD) published the results of an investigation that found that UK reforms to welfare have led to "grave and systematic violations" of disability rights. In the same week a range of other stories have made the headlines in the UK media:
Two disabled families won their cases in the Supreme Court against housing benefit cuts in the form of the 'Bedroom Tax'.
A man who publically ridiculed a disabled reporter became the 45th President of the United States of America.
Two brothers (aged 12 and 8) were refused entry onto seven buses because they were both wheelchair users and took up too much space on the bus.
Media coverage of the preparations get into full swing for the BBC Children in Need campaign 2016, hence the teddy bear image that accompanies this post, (see also previous blog post on this topic in relation to the portrayal of disabled children)…….Please click here to read the full blog at the Cost of Living Blogsite